---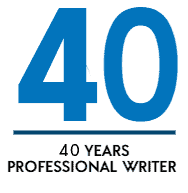 ---
---
Overcome the Barriers to Business Growth
Custom Strategies that Drive Real Results
Compelling Messaging and Content
Strategic Distribution
Talk to Kathryn about your marketing goals.
Join the Business & Growth Book Club.
---
Marketing Consulting, Services and Training that Directly Impact Results
Kathryn is best known for her ability to crystallize your message to attract, engage, and persuade your tribe to act. She has a knack for getting to the heart of the matter and finding the right way to generate demand.
If you're a B2B company, SMB, or solopreneur, Kathryn can help you boost authority and engagement, communicate clearly and persuasively, and sell more.
---
---
Why My Clients Choose Me
My experience is as broad as it is deep: marketing, public relations, media production, digital events, content management, and more. I've worked as a fractional CMO, content director, copywriter, agency owner, consultant, and coach.
I started my career as a writer, but I realized that real growth required more than persuasive messaging. So I began developing my skills in adjacent areas: conversion rate optimization, search engine optimization, accessibility, demand generation, and branding, to name a few.
That breadth of experience gives me a lot of tools for improving bottom-line profits, traffic, engagement and influence.
---
---
Inspiring Thousands
Kathryn has inspired thousands, speaking at Texas A&M International University — where she was voted the most inspirational speaker — The Sales Hacker Success Summit, Ampliz B2B Binge, Ahrefs Academy, Digital Marketer Lab, The Gifters podcast, Money for Lunch radio show, Act Local Marketing podcast, Help My Website Sell teleseminar, and events and seminars hosted by Belmont University, Crazy Egg, SEMrush, and more.
Kathryn speaks about marketing, communication, accessibility, and success. Regardless of the topic, her aim is to tear down barriers and encourage people to show up more authentically, empathetically, and confidently.
Build your authority, marketing mojo, and professional skills with premium content on all things business and growth.

---
If you're feeling a little lost on your success journey, you may need to replace your massive to-do list with a mindset adjustment. And…
How do the world's most successful companies remain agile and innovative? How do they consistently launch new products and services that generate raving fans?…