You've heard of content shock.
And you've seen the results…
Like lower engagement in social media, fewer comments, and lower click-through.
So it's important to ask: Does blogging still work? Is it worth the time and effort it takes to do it well?
The truth is…
Content marketing (and that includes blogging) has always worked. What changes is how to do it well.
Today, even with content shock setting in, that hasn't changed. You still need your blog, and you still need to be creating high-quality content on a regular basis.
Here's why:
Brands need a commanding web presence to build trust and stay relevant.
Websites that aren't updated regularly don't rank on search engines, and the easiest way to update your website is by blogging.
Blogging is the best way to inform and engage your customers.
Blogging Still Benefits Your Brand
You don't necessarily have to blog on a daily basis, but you do need to keep your blog active. These three benefits are reason enough…
Blogging Increases Traffic to Your Website
If there's nothing new to see on your website, there's no reason to return to it. But if you blog on a regular basis, there's plenty to explore and new content to read.
That gives you repeat traffic. But it can also help you generate new traffic.
If you optimize your posts for search, you can rank for key search terms that bring in new traffic for free.
Blogging Strengthens Customer-Brand Relations
Your blog is the perfect channel for sharing your brand's voice, helping you build rapport with your best customers.
It also shows your commitment to their success…
A good blog shares relevant information that helps your readers make good decisions… get the most from your products… or learn how to improve their skills.
Blogging Boosts Your Conversion Rate
Blog posts give you a way to talk about your products without necessarily pushing a sale. If prospects are on the fence, they appreciate the chance to learn more — and then respond when they're ready.
So it makes sense to use blog posts as the first stage of your funnels.
Create useful and informative blog posts to draw in your target audience, then provide links to learn more. This gives people the control they need, so they'll stay engaged until they're ready to buy.
Here's What's Working Today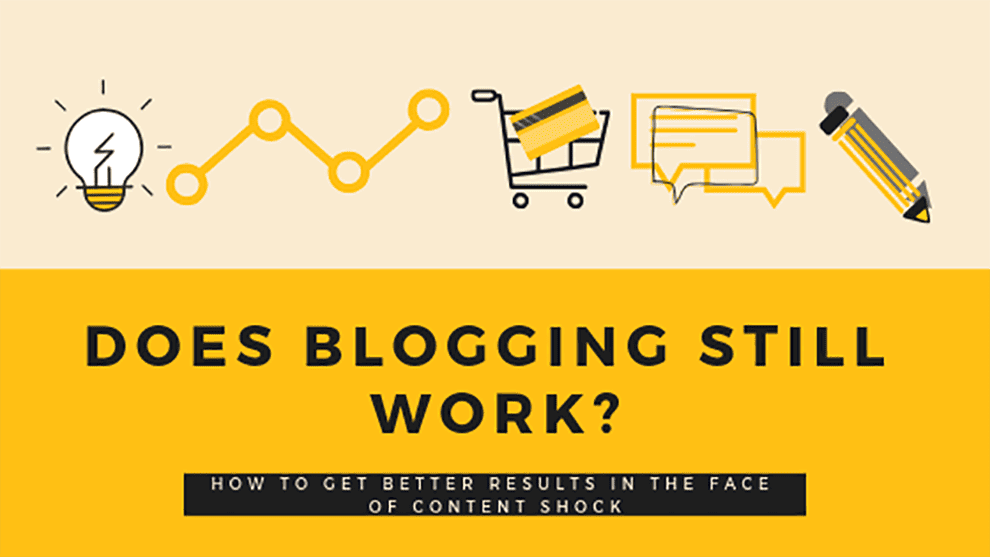 Back to You…
What's your biggest struggling with blogging today?
Have you found some techniques that work especially well?
Share your thoughts in the comments below. I look forward to hearing from you.