Bottom line, nothing engages better than visual content.
It increases pageviews. Content with relevant images gets 94% more views than content without relevant images. (Source)
It boosts attention. Eye-tracking studies show internet readers pay close attention to information-carrying images. (Source)
It increases engagement. Infographics are liked and shared on social media 3 times more than any other type of content.
Here's what that means: You shouldn't settle for text-only content, no matter how good your writing is. For maximum engagement, you need to translate your words and ideas into visual experiences.
But the question remains: How?
The cost of creating custom graphics and interactive visuals can be huge, from both a time perspective and designer fees.
In this post, I've compiled some of the best visual content tools and resources, both free and paid. So you can create awesome images, graphics, and visuals for your content — even if you're not a designer.
Editing Tools
Before you start creating visual content, you need a few basic tools. Photoshop (or a quality alternative) is a must-have. Here are your best options.
This is the industry standard, and whether you get it alone or bundled in the Creative Cloud Suite, it's worth the investment. I use Photoshop every day.
If your budget is tight, however, there are a few Photoshop lookalikes you may want to consider.
PicMonkey gives you good photo editing features — core editing and touch up, effects, frames, and templates — for just $7.99 per month. Upgrade to Pro or get it for your team for unlimited storage, image reformatting, background remover, brand fonts, and access to iStock photos.
BeFunky (Free and Paid)
This creative platform gives you the tools you need to edit photos, create graphic designs, and make photo collages. And it's free! Just upload your image and get to editing.
Instantly create, edit and turn your photos into personalized artwork with Colorcinch – the #1 photo editor & cartoonizer designed to be simple, beautiful, and free.
PhotoPea looks a lot like Photoshop, which makes it easy to pick up and run with. Use it to edit Photoshop and Gimp files online without investing in expensive software. It accepts PSD and XCF files, no problem.
Image Sources
Images break up your text, adding visual interest. They also enhance the meaning of your text. For scanners, they provide interesting elements to focus on while deciding whether they'll commit to reading. Generally, you want to avoid images that are cheap or don't add value. So stock photos have gotten a bad name.
Generally, you want to avoid images that are cheap or don't add value. As a result, stock photos have gotten a bad name. But stock photo sites are a terrific resource for finding unusual or interesting visuals—especially if you use them as foundations to create something new.
iStock, by Getty Images (Paid)
One of the best stock photo resources I've ever used. Starts at $29 a month.
Discover over 125 million royalty-free images, video clips, and music tracks. It also comes with an editor. Starts at $49 a month.
In addition to images and illustrations, you'll find icons, infographics, footage, and video. It also provides an editor to resize, crop, and add text before downloading your image. For $79 a month, you'll get 5 downloads a day.
With 56 million stock images and 17 million users, Dreamstime is a good source of images. $25 for 5 downloads a month.
Scopio is a relatively new photo site, with a growing number of dramatic and unique images. Very diverse, they support Black artists.
Vecteezy allows you to download as many images as you want at a low monthly rate of $14 per month.
It also has an editor you can use to edit vectors directly in the browser and download in multiple different formats. The free Vecteezy Editor is a bare-bones editing program modeled after popular illustrating software.
For quirky, whimsical images with no copyright restrictions, check out this site.
Here, you'll find exquisitely beautiful images and videos from a private collection. There's no search function, so set aside some time to browse.
Another site with gorgeous professional photos, this one has a search bar.
You'll find some quality images in a variety of categories. All are free as long as you stick to the rules in the Image License Agreement, and you can use them for almost anything. Of course, there are some no-no's and restrictions. You'll need to check the License Agreement.
Images here don't have a "stock image" look, but they are high resolution, and you can use them for any project. There's such a wide variety of images, you can usually find something worth using.
Discover free stock photos and videos that are more artistic than you'll find on many other sites.
This site offers more diverse images than you usually see. Definitely worth a look.
This is your source for open-source illustrations. unDraw is a design project that's constantly updated with beautiful SVG images you're free to use without attribution.
Your Smart Phone
Another sound idea is to take your own photos. That's no longer difficult, and you'll have original images that won't appear anywhere else on the web.
Screen Capture Tools
This is my favorite tool for making screencasts and annotated screenshots. It's easy to use and provides the best-looking screenshot annotating tools I've ever seen. You can even do some basic image editing with it.
If your budget is tight, this is your best alternative for screenshots. Its image resolution isn't quite as good as Snagit's software, but it gives you similar editing capabilities after you take a screenshot.
It lets you create screenshots and animated GIF instructions. Go Pro and you can annotate your screenshots as well. Simply record what you do on the screen and the tool generates the GIF or image.
GIFs and GIF Makers
GIFs are a great way to add interest and movement to your content. They can surprise and elicit a laugh. Just be careful not to overdo them. The movement can be distracting and keep people from reading your content.
Here, finding the right GIF is as easy as typing your topic into the search bar. When a still photo isn't enough, search this site for an entertaining, relevant GIF.
ImgFlip (Free or Paid)
Make GIFs from Youtube, Vimeo, and many other video websites. Just copy/paste the video URL. Or upload your own video. You can even create GIFs from photos. The app is free, but you'll need to upgrade to pro to remove the watermark.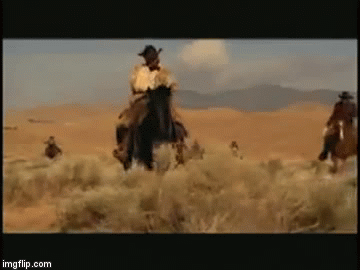 See, as easy as herding cats.
Banner / Quote / Ad Creative
Whether in your articles, presentations, or social media, you may want to share quotes. Sharing them as a graphic enhances sharability as well as engagement.
This app makes it ridiculously easy to create quality images for social media, your blog, and whatever else you might need them for. You'll be impressed with the quality of the images and how easy it is to create something you're proud to share.
Choose from an assortment of backgrounds or upload your own image to create a sharable quote.
With Creatopy, is an ad design automation platform. It helps you customize, automate and scale up your ad production and delivery. Start from a blank canvas or get inspired by the wide industry-specific collection of templates. Customize motion, creative elements, HTML5 animation, workflows, and everything else you can think of.

Video Tools
Want to do more with video? It's a great time to step up your game. These tools let you create awesome videos even if you're not a video geek.
Create video intros and outros, as well as explainer videos, that look like you paid a bundle to have them made. Simply select a template, add your words, choose a music track, and you're done.
Animoto (Free and Paid)
Animoto lets you collect your awesome images — which you created with the tools above — and throw them into a creative video. You can choose a template and a music track to play your images. Here's an example of a promo video you can make with it:
Courtesy of Ann Smarty, MyBlogU
Filmora (Paid and Free)
This is hands-down the best option for recording and editing your videos. You can record high-quality screen captures and webcam videos or simply do audio recordings. You have tons of filters to add a creative touch, and you can buy inexpensive packages to create lower thirds, title screens, and more.
As for quality, Filmora has been used to create full-length feature movies. And it's the least expensive video editing tool that gives professional results.
To create high-quality videos, Camtasia has been the standard for years. It does fantastic screencast videos with voice overlay, and it gives you tons of editing capabilities.
Need a more powerful video editing tool? Adobe's Premiere Pro is a good solution. It's complicated, sure, but it's got every tool you need to create amazing videos. By the way, if you choose to create videos as well as images on an ongoing basis, it's worth investing in Adobe's Creative Cloud.
Infographic and Presentation Tools
Content doesn't have to be text. It can be purely graphic or a mix of both. Infographics and slide decks can support your text content or replace it altogether.
Canva (Free and Paid)
Canva is my favorite graphics tool, regardless of the format. Templates are pre-sized for infographics, logos, social media posts, posters, blog graphics, and more. It even comes with beautiful layout options, fonts, and background images.
If you create a lot of graphics, I recommend going Pro. You'll be able to set up your brand colors, fonts, and pro elements and icons.
Creating quality presentations doesn't take long with Haiku Deck. You can even create presentations on the go (it's very iPad-friendly). Here's an example of a deck that took 15 minutes to create! (Source: Ann Smarty)
Piktochart is an all-in-one visual communication solution. Use it to create reports, presentations, infographics, social media graphics, and prints.
Here's a piece of an infographic I created one lazy afternoon.
Create an infographic in just 3 steps: choose a template, upload your data, and customize your design. It also allows you to create other types of visuals, including reports, posters, promotions, and social media graphics.
Visme is especially good for interactive presentations and infographics. It helps teams and individuals scale and control content creation by centralizing media assets.
Graph and Process Map Generators
"Show, don't tell" is rule #1 for storytellers. Anytime you share numbers or data, they'll be easier to understand and visualize if you create a visual for them.
Gliffy (Free and Paid)
A cool diagramming software, Gliffy allows you to turn workflows and processes into visuals. If you'd like to illustrate complicated concepts or share a business process, you definitely want to give this a try.
This may, at first glance, look like a kids' tool, but it's perfect for turning your data into visuals. I used it to create this line graph.
In addition, you can create area maps and even xy graphs (think algebra).
Bottom Line
Visual content not only raises the value of your content, it helps you engage with your audience. So it's worth taking the time to find your best tools, experimenting with new ones, and refining your creative skills.
If you're wondering how to use images on your blog, read: High-Quality Content? Not without High-Quality Images on Your Blog.
But don't limit yourself. Experiment. Follow your gut. Play around with the tools and resources available to you.
You'll have more fun creating content, and your visitors will enjoy engaging with it.